A complete redesign of the Education website for Emmanuel College, setup at Vazhichal Thiruvananthapuram is the most highly advanced and ultra-modern high-tech fields of education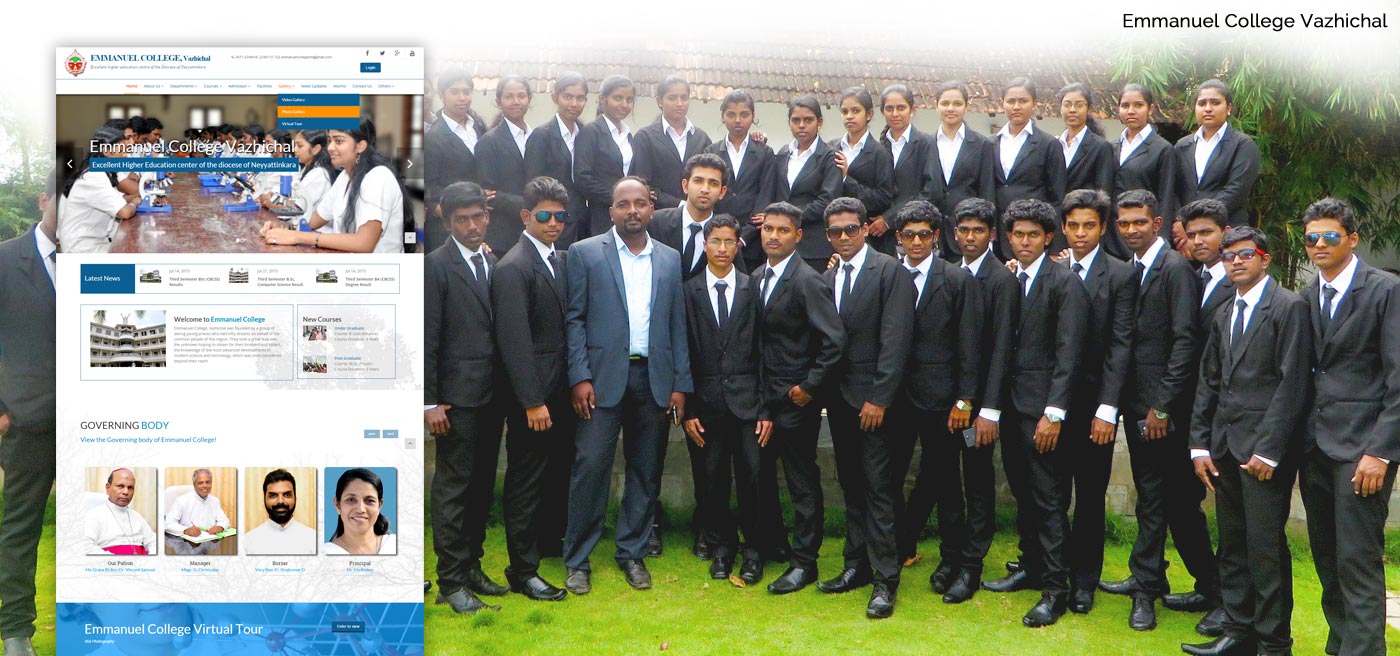 Strategy
Responsive Design Fully responsive design and optimized for small screen device such as iPhone, iPad.
While the product appeal was strong, the previous design did not adequately communicate the services and products to the target market. We determined that engaging imagery would support an aspirational aesthetic for users looking to buy a boat share, while a simple way of communicating how the software works would entice existing boat share owners.
Simple navigation and an easy-to-understand section on how the software works would be essential to cater for a range of purposes for visiting the site and making the user journey and discovery process as easy as possible. The inclusion of a more robust payment gateway would allow new customers to subscribe to the software system independently.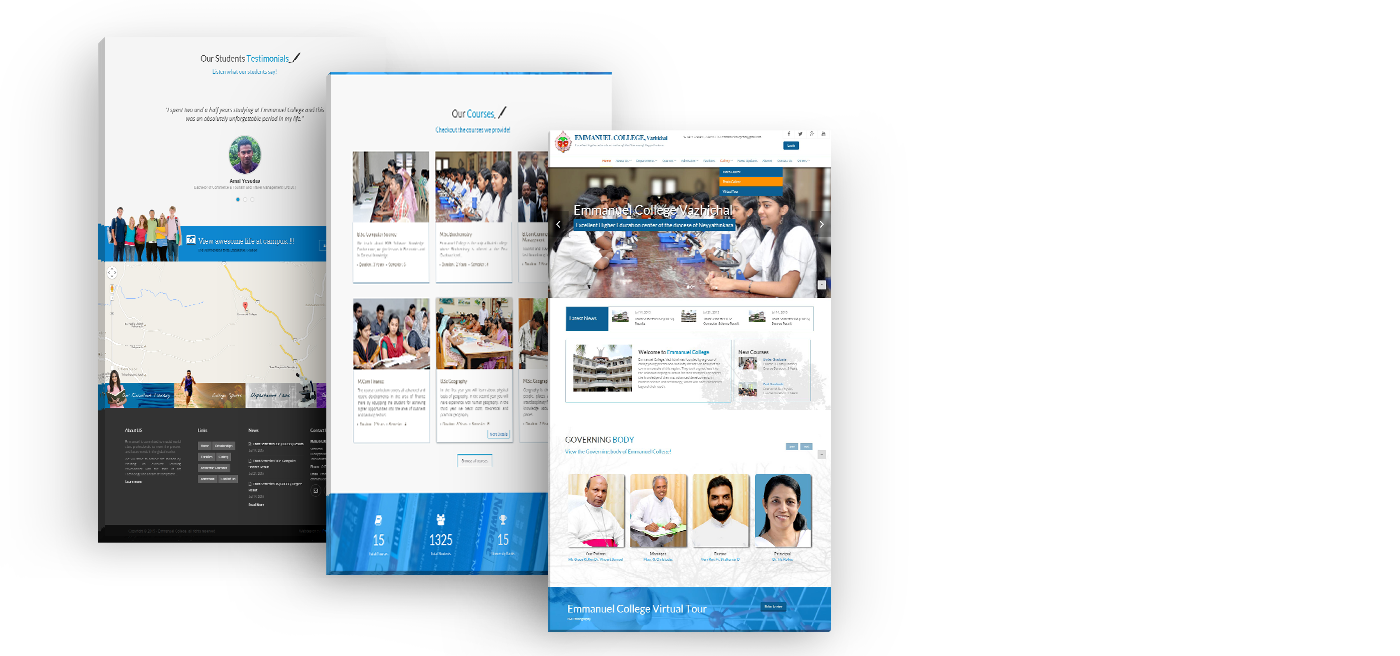 Style
Through a fresh colour scheme, a clean UI and engaging imagery, we focused on portraying a sophisticated system that is all about helping users spend more time doing what they love.
Pages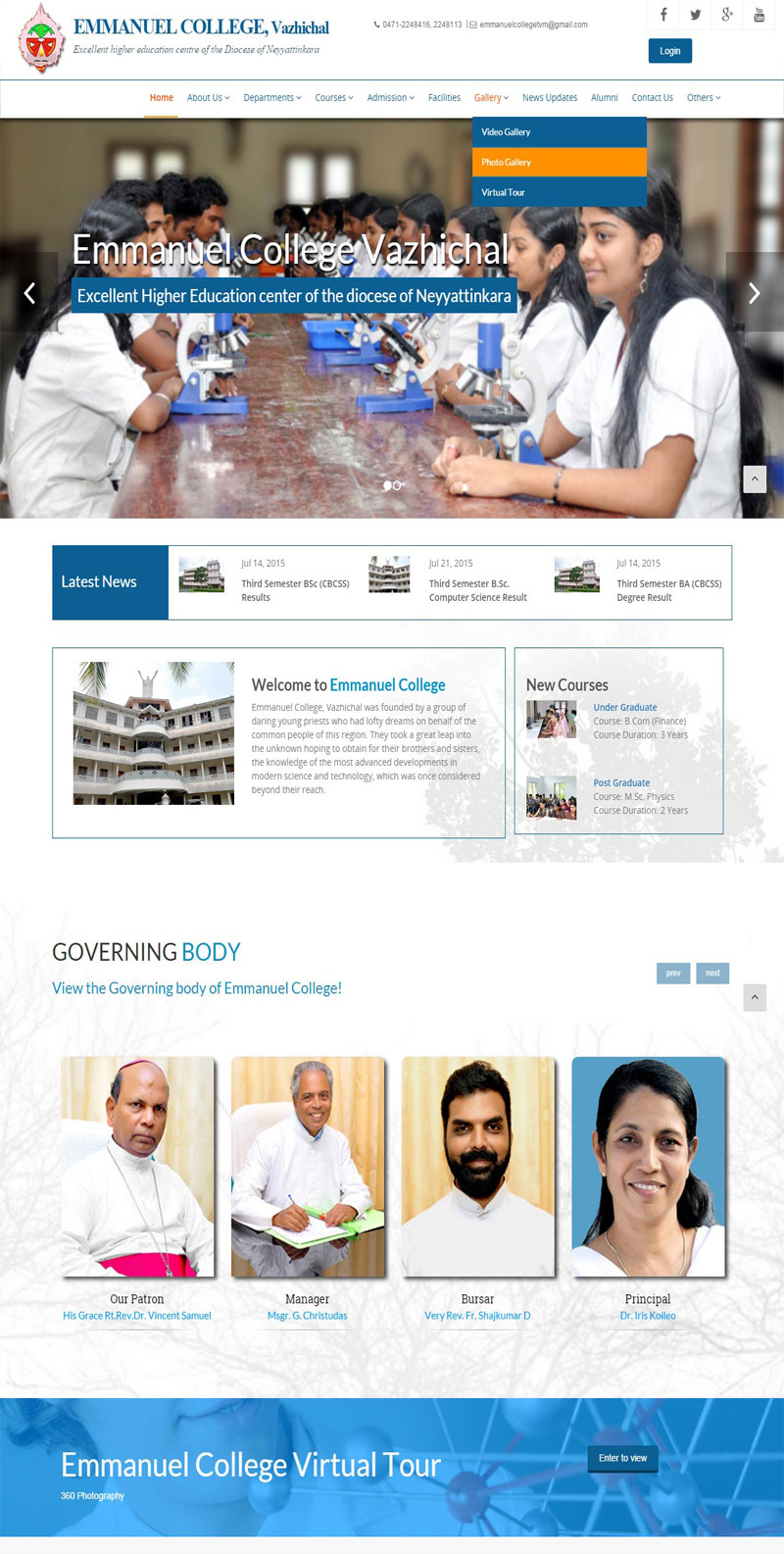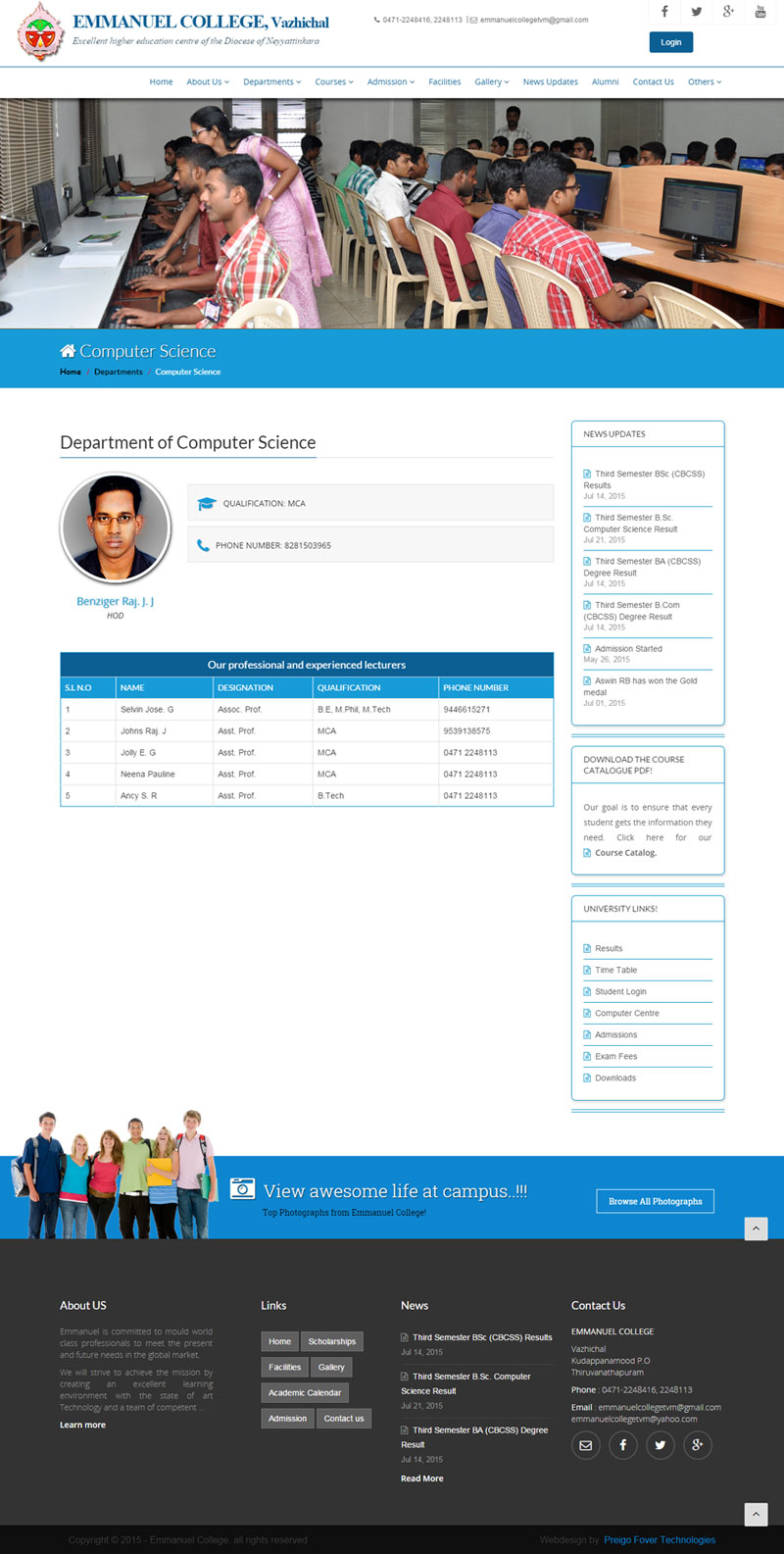 The College is affiliated to the University of Kerala and recognised by the Government and empowered to conduct Graduate and Post Graduate Degree programmes.The College has a huge and beautiful building with sufficient infrastructure. All the class rooms are well furnished with separate table and chair for individual students.
Start a Project
Want to work with us? Let's get started
Related Projects: